Invest in your procurement function for better outcomes organization-wide

Paul J. Brennan
Founder of ProcurePath
Director of Purchasing for County of Rockland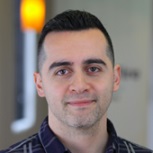 Omar Salaymeh
Executive Director of Customer Success
Bonfire

Amanda Balla
Marketing Manager
Bonfire

Bill Wolpin – Moderator
Associate Publisher & Editorial Director
American City & County
Title: Invest in your procurement function for better outcomes organization-wide
Date: Now Available On Demand
Procurement professionals are instrumental in delivering the goods and services that cities and counties depend on to function. Increasingly, they are gaining recognition as vital contributors to their organization's strategic goals.
However, many procurement teams struggle when it comes to advocating for tools and resources to improve their own process — whether training resources, technology, or other key investments.
In this webinar, we equip procurement professionals with a toolkit to articulate their value to upper management and make a successful case for the investment in procurement technology and training. Special guest Paul Brennan, founder of ProcurePath, will bring his expertise from 25 years as an educator, practitioner, and champion of the public procurement professional to provide listeners with advice to get the support they need to help their function thrive as a strategic partner in the organization.
Learning objectives:
Understand the benefits of procurement technology, and communicate these benefits to upper management;
Articulate the return on investment of process efficiencies realized through technology or training investments; and
Learn how teams can leverage technology to free capacity for greater strategic impact.
Don't wait!  Register below!
SPONSORED BY