The Balancing Act | How to invest in critical technology while managing tight budget constraints
Now Available On Demand!
State and local governments are now faced with the unique challenge of having to modernize their operations to support a virtual service delivery model while working within tight budgetary constraints caused by COVID-19.
As if that's not enough to deal with, there is also a lot of uncertainty around what the future holds — what will budgets and budget cycles look like? Will service delivery remain virtual or return to in-person? If we do return to an in-person model, how can we ensure that we do so safely? How do we future-proof operations from a 'second wave'? The list goes on…
While the CARES Act has certainly provided relief to state and local governments, it hasn't returned us to normalcy. Government leaders remain in a position that requires them to prioritize the projects that enable virtual service delivery, community safety, and business continuity.
Join Zach Zipay from QLess and Melissa Whitehouse from The City and County of San Francisco as they discuss:
The top challenges facing state and local governments in light of COVID-19
The importance of 'future-proofing' and adapting operations to support a virtual service delivery model
How to invest in critical technology and resources without 'breaking the bank'
How The City and County of San Francisco has been able to operate with minimal disruption during the pandemic
Sponsored by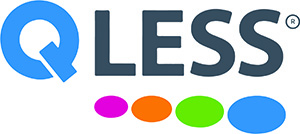 Zach Zipay
Sales Director
QLess

Melissa Whitehouse
Permit Center Director
The City and County of San Francisco

Bill Wolpin – Moderator
Associate Publisher & Editorial Director
American City & County